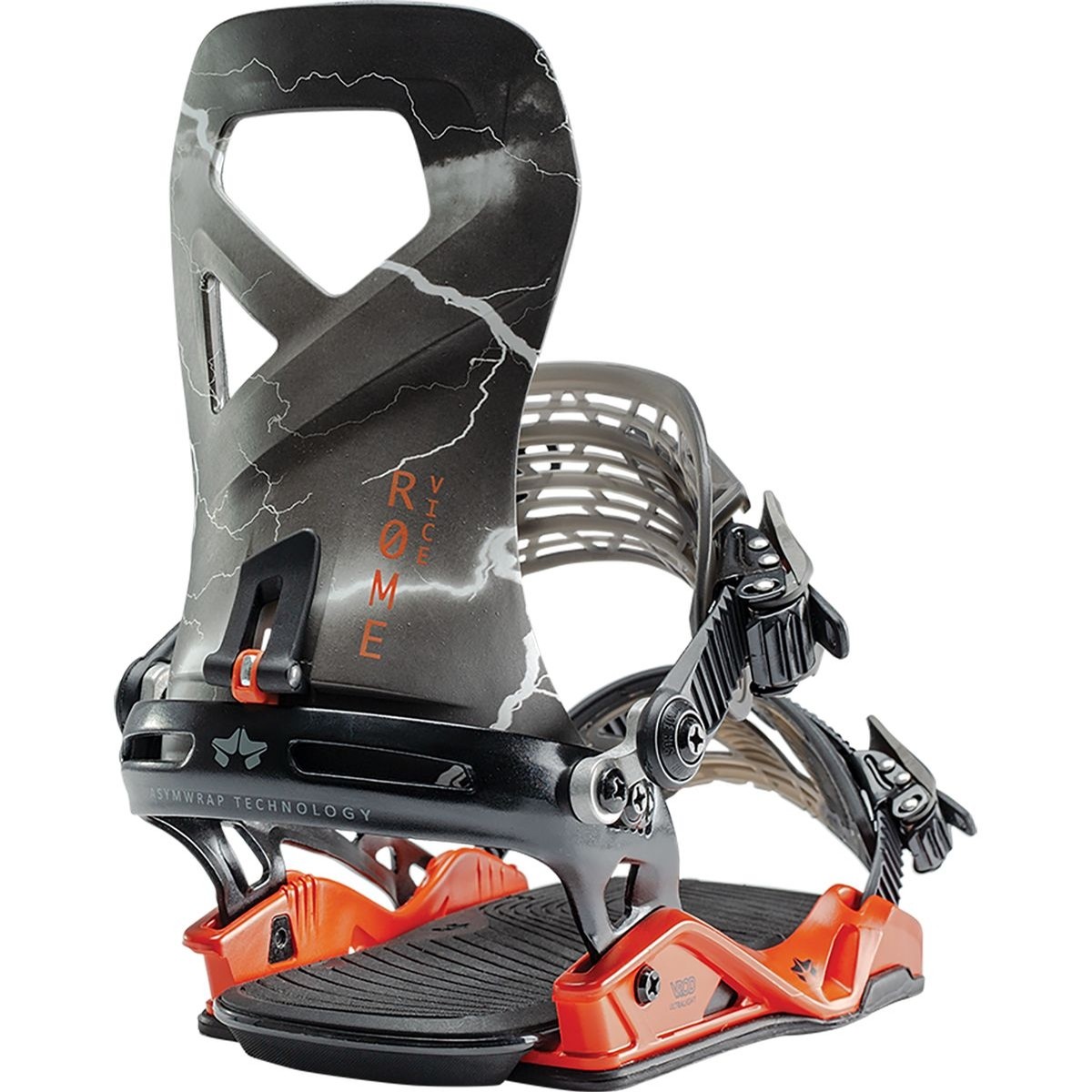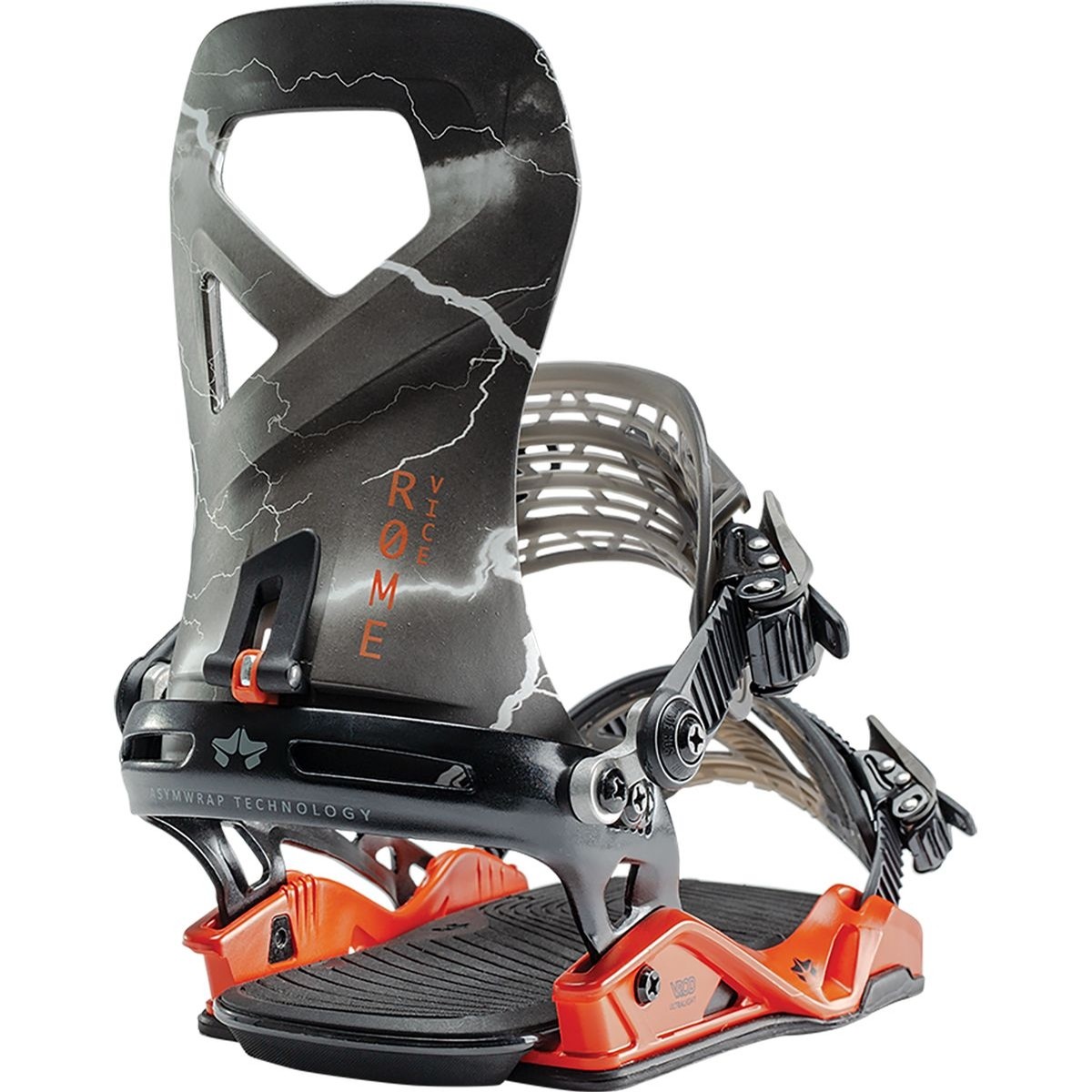 Rome SDS
Vice G2 2019/20 Bindings (Orange Bolt)
Description
ROME SNOWBOARDING
VICE BINDING
The Rome Vice Snowboard Bindings are the lightweight, mid-flexing clamps you need to throw down in the park and beyond. Built onRome's surfy AsymWrap chassis for maximum board feel, the ride is buttery smooth and playful but responsive when it matters. Easy customization like PivotMount strap technology and full highback rotation allow you to get the feel just right for your riding style.
FLEX: 6-8
BASEPLATE: V-Rod Baseplate – Rome combines edge-to-edge power with side-to-side flexibility and improved board flex by reducing the material in contact with your snowboard. Minimum footprint with maximum board feel.


AsymWrap Technology – The flex comes before the pop in this platform. With three points of heel hoop connection and Rome's UnderWrap concept at a single point on the medial side of the toe, the AsymWrap platform focuses on a smooth, flexible feel. This technology is for riders who like to surf freeride terrain and folks who like to tweak and play on freestyle features.

Yes, I Can't – An interchangeable footbed padding system lets you choose the level of canting on each binding. This brings you even more control and stability on the nose and tail of the board while giving your knees a little extra cushion.

EVA SubBase Pad

HIGHBACK: AsymVice Highback – Lightweight, tweakable yet responsive with an anatomically correct flex pattern.


Full Highback Rotation – Riders have the ability to rotate the highback so it aligns with the heel edge of their board. Being able to adjust the highback provides better power transfer, more tweakability and proper edge hold.

Tool-Free Highback Forward Lean Adjuster

STRAPS: Minimist Ankle Strap – The Minimist ankle strap has a smooth, consistent flex and a very light weight.


ConformGrip 2.0 Toe Strap – The OpenForm toe strap is engineered to self-adjust to the toe of any boot model. By using a minimalist design approach, Rome reduces weight while delivering performance-oriented foot control.

PivotMount Technology – Every Rome binding comes with 3 or more strap positions so you can customize the level of strap support you want.